So many of you told me how much you liked the favorite books list that I published in my previous newsletters and asked if I would do it again. I am happy to, and just in time for the holidays! This year I will be sending out a newsletter for the next four weeks featuring different lists. There will be one for books, one for materials, one for DVDs and downloads, and one for publications. This first one is for materials. I will also post the list on my blog in case you want to show someone your holiday wish list....

Favorite Materials list

Rosemary Brushes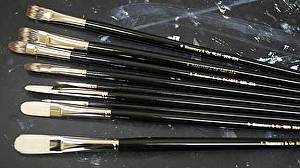 I love these! Rosemary Brushes are the best brushes I have ever used, especially the Ivory Synthetic White Bristle Brushes. They have a great "spring" to them, pick up a good amount of paint, and hold a sharp edge even after a year of painting. A few years ago I heard artists such Richard Schmid and David Leffel praising them and thought they must be expensive but they are not! The largest size Ivory synthetic Flat sells for $ 14.20. That is cheaper than any other "premium" brush. The mongoose brushes are another great buy and can lay down loads of paint in a single swipe. They are made in England and not sold through the big art supply stores. You can purchase them in the U.S. from Legacy Art Products


Arches Oil Paper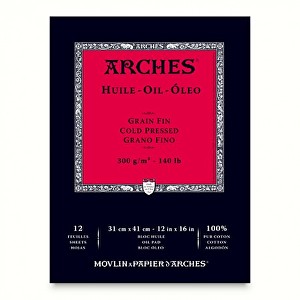 This is my new favorite surface to work on in oils! You can get an array of different effects painting on this paper. An oil wash looks like watercolor and combining that with thick opaque paint makes application exciting.
Unlike other papers, it requires no preliminary preparation. This 140 lb. paper features a powerful and efficient oil barrier that absorbs water, solvents and binders evenly while allowing the paint and pigment to remain on the surface.
This revolutionary surface is essential for any professional oil painter looking to capture their oil painting on paper all while saving time. Professional Oil painters as well as Oil painting students will love the convenience and ease of use that this art paper offers.

This paper can be purchased at most art supply stores and is priced around $15.00 for a 12 pack of 9x12 sheets. There are different size packs and they are also sold in large sheets with deckle edges like watercolor paper.



Terry Ludwig Pastels -These are my favorite pastels! The range in color and value exceeds other pastels and the shape allows me to make strokes similar to using a brush. They are highly pigmented and lay down a lot of color with very little pressure. At the International Pastel Societies Conference his booth is refered to as "the candy store." Here is the description from the Terry Ludwig Pastel Website:
Frustrated with the lack of color options available and few choices for very soft pastels, Terry Ludwig began experimenting with formulas for making his own pastels in 1995. His goal was to create a vast array of color in pastels that were uniformly soft across all densities of hue. The results were more than 500 intense colors, some of which are unavailable elsewhere, in a unique square pastel.
Each pastel is crafted with a broad range of pigments by hand with minimal natural binders. This renders a highly concentrated, velvety pastels. The square shape delivers thick, broad strokes or thin, precise lines where necessary.
You can purchase sets or open stock from his website: TerryLudwig.com If you are new to his pastels Isuggest a set of the darks and lights to extend the value range of your pastels.
Or
I sell two sets of Terry Ludwig pastels with my name on them. One is a portrait set and one is a still life set. There are 30 pastels in each set and each one features a full value range and cools and warms of the primary and secondary colors. I often paint with these sets exclusively. Blue was painted using only the pastels in the portrait set. Green Apple Shine was painted using only the still life set.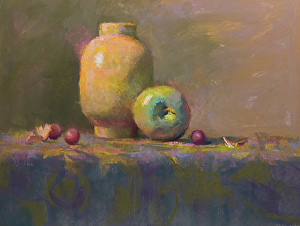 Green Apple Shine painted with the Terry Ludwig still life set!


Holiday special - Get an autographed box of pastels on sale!
If you would like a personalized message, let me know!


Buy one 10% off retail price $129.00 +tax
Buy two at 20% off retail price $120.00 each +tax


Order online using Paypal by clicking here or contact me directly by email at vszabo@viannaszabo.com. Please put "Pastels" in the subject line.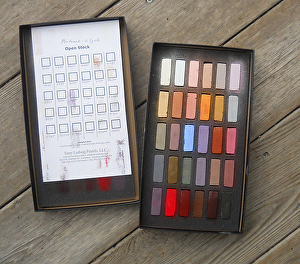 Portrait Set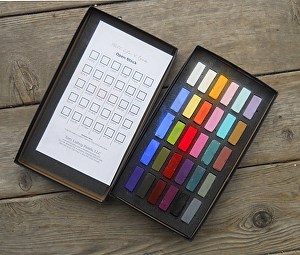 Still LIfe Set

These pastels are handmade, please allow 2 weeks for delivery.

Sanded Paper-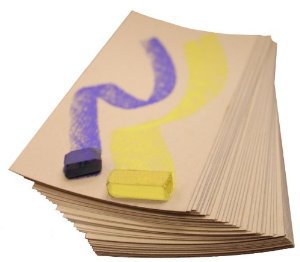 I like to use a sanded paper as my pastel surface. Sanded paper is the most versitale surface for pastels. I can paint a wash, glaze endless layers, or grind the pastel into the surface for a thick application. My two favorite surfaces are Kitty Wallis paper and U-Art 400 grit. Wallis Paper is my preferred surface. The pure white paper shows through under a wash and gives an effect of watercolor painting. Unfortunately it is hard to come by and is often out of stock. An excellent substitute is U-Art 400 grit. It takes washes and layering as well as Wallis does. The color is a soft beige but it still works well with washes. The benifit of the sanded paper is that if you do not like your painting you can brush off the surface and start again! Both papers can be purchased at online art supply stores. An online store that features everything a pastel painter could desire is Dakota Pastels.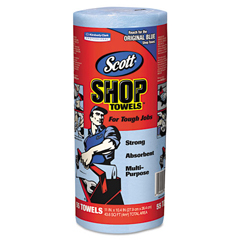 Scotts Shop Towels- Paper towels are an essential piece of my painting equipment. I use them in to clean my brushes and pastels between strokes. I also use them when painting with pastel to soften edges and drag light areas into dark with out disturbing the drawing ( I will post a demo of this technique on my blog). I used to be a Viva fan but found I was using too many paper towels. These towels are so tough I only use a couple during a painting session and they give me a sharp edge needed for"dragging" my pastels.

They can be purchased at Home Depot or other department stores.

Plumb Line and small level - A must have for those of us who can't draw a straight line! My plumb line is made out of dental floss tied to a washer and my level was purchased at local hardware store. Read about how I use them in my blog called Stay Straight and Keep Level.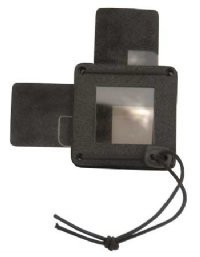 Jewell Box Classic Viewfinder - I don't own this (yet) but I will soon! A viewfinder is a must have when I am working from life and this one has all the bells and whistles, It adjuts so your view matches your canvas size. It also has a grid for superimposing on your view as well as a reducing glass to give a wide angle of the landscape. You can purchase this at Judson Art Outfitters for $16.87 This would be a nice present for a painting buddy!

Watch a video of how to use the viewfinder at
http://www.youtube.com/watch?v=v2mtAUJBgn8

Next Weeks List-Favorite Books!